Plastic Thermoforming Machine
SLC1200 + SLG520:

Plastic Thermoforming Machine

Japan Standard System
A Global Leading Brand in Smart Thermoforming
SEE THE VIDEO
Side Mold Change,
Quick Product Specification Change
Patented High-precision Thermoforming Clamping Mechanism
CHUDONG designed this mechanism in pursuit of the high rigidity and high performance as the highest benchmark in the first place and has invested vast R&D resources in the core structural design of thermoforming. The high-pressure thermoforming efficacy is achieved by the solely developed CHUDONG equipped with the powerful robust clamping capability in combination with the high-rigidity thermoforming mainframe structure.
Perfect thermoforming must be done in 0.5 seconds after clamping, so precision, stability, performance, and efficiency of mechanical operations do matter the most. The CHUDONG SLG series with high-precision mechanisms and high-efficiency control components can make perfect finished items under easy calibration in producing respective materials besides reliable and stable outputs for the maximal effects of our clients.
Exceptional Performance, Demand-meeting Matches
CHUDONG experienced in machinery-making skills over 35 years with excellent innovation competence can easily offer you the optimal thermoforming production line with the module production system under your budget and in terms of production demands.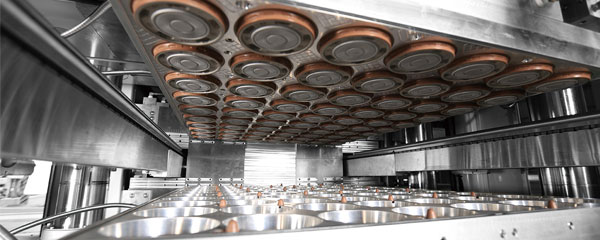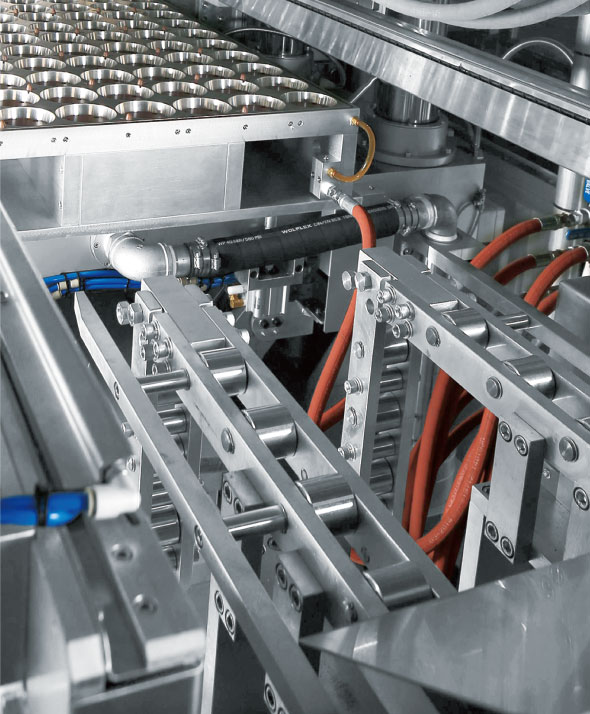 Cutting-edge Automatic Thermoforming Technology
10 Strengths You Cannot Miss
1. Feeding / Plastic Feed System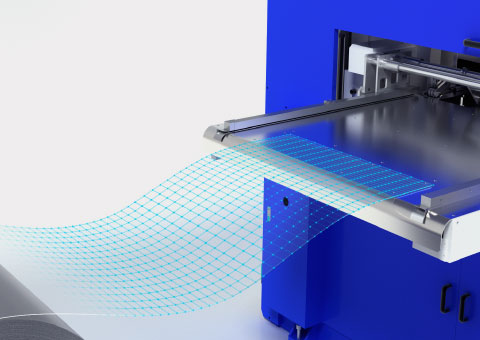 Stability and precision are kept under high-speed feeding by the hardware of the servomotor-driven feeding drum and the Japan-made chain and software of the servo control system.
2. High-Pressure Power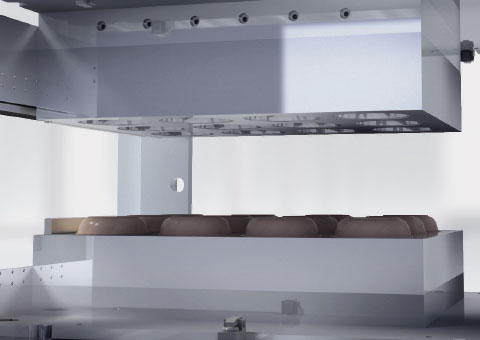 With the clamping power surmounting the industrial standard, CHUDONG not only cuts the material thickness via high thermoforming solidity of finished items but also secures exceptional details and ease of thermoforming.
3. High Rigidity Body Design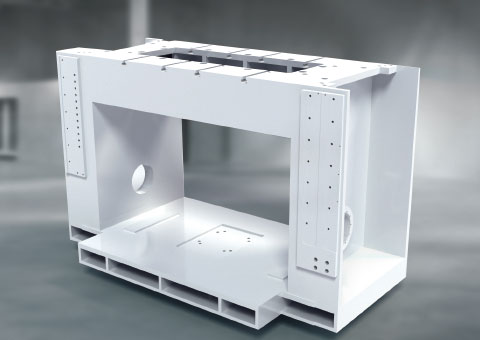 The one-piece body structure made of high-tensile steel makes the equipment operate stably and smoothly with low vibration and low noise.
4. Lower Temperature Forming
Cold forming due to vast pressure power prevents leather from pulling due to overheating.
The effects include high-quality forming, energy saving, and long life of furnace wires.
5. Low Power Consumption
The efficacy is advanced by vast pressure power and cold forming.
The testing proves the production target attained under low power consumption by Chudong-made equipment with 30% power saving and 40% compressed air cutting.
6. Side Mold Change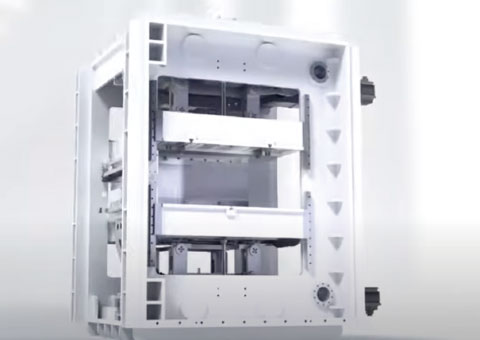 Quick product specification change, stable and high-speed mold clamping system.
7. High-speed Thermal Control System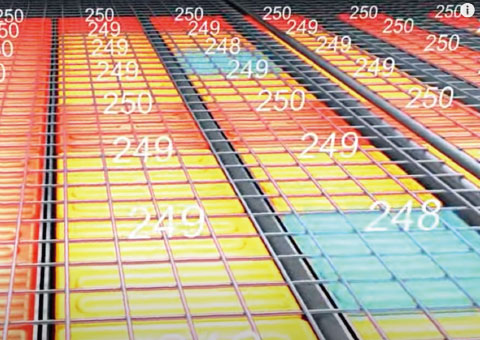 Each segment owns its independent thermal control and setting. The yield rate is improved by the precise temperature made up of the SSR PID controller.
8. Long Heating Oven with Segments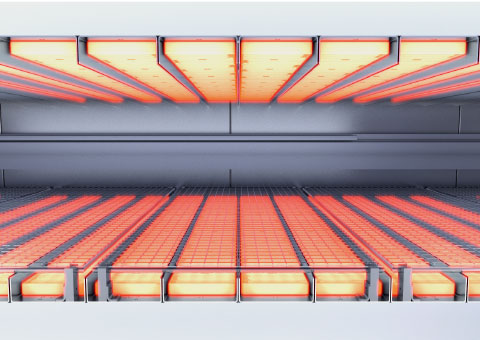 The standard heating oven 3000 mm long helps thermoforming operated well. The heating device by segments 3-5 is optional for flexibility. The thermal control is precise by installing ceramic heaters made in Germany to upper and lower stoves.
9. Ample Automation / Full Automatic Production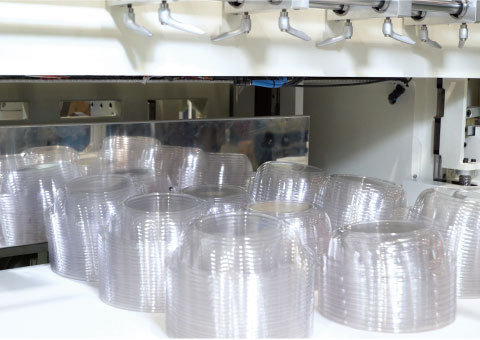 CHUDONG has applied automation to each link for fully automatic processing from automatic stacking & counting, automatic de-molding, and automatic lubrication system to become the benchmark.
10. Registration Forming Function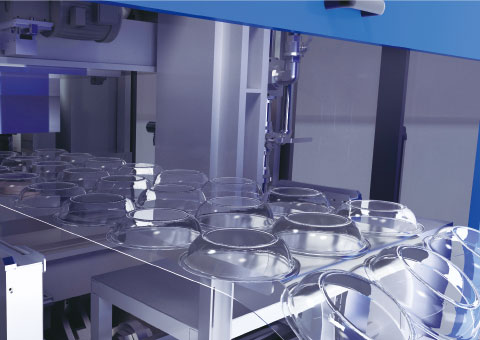 The registration system for printed materials in need of auto-feeding positioning and forming is optional.
Our thermoforming, beyond your imagination.
Pressure and
Vacuum Forming

Dimension
Cutting

Automatic
Stacking
Your Application
Well Informed About Our Thermoforming Technologies
Rigid Plastic
Sushi box

Egg box

Strawberry box

Salad box

Fruit box

Vegetable box
Foamed Plastic
Takeout box

Instant noodle bowl

Lunch box
Notice
: Undefined index: PHPSESSID in
/home/chudong/public_html/solution_i.php
on line
255
*Fields marked with an asterisk
*
are required.