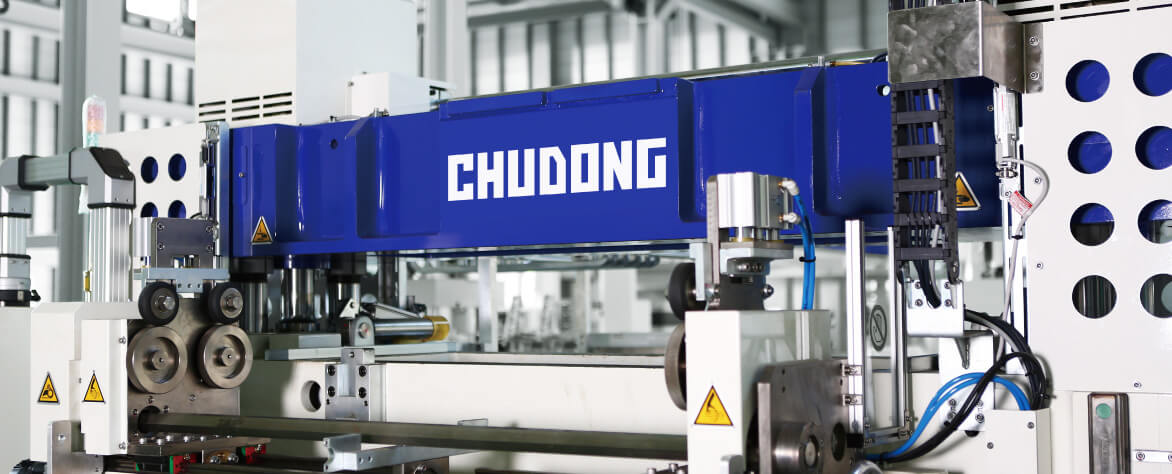 Since the beginning, we have been engaged in the ultimate pursuit of machinery performance, and the belief of astounding our clients, which allowed us to start from cutting machinery and develop into Asia's most iconic pressure forming machinery R&D manufacturer.
We have accumulated rapid and flexible response capability in cutting, pressure forming, and precision laminating for electronic industries. We constantly rework and refine core technologies, and this is the main reason that after we crossed over into the R&D and manufacture of pressure forming machinery that we were able to rise so rapidly in the field and gained reputation.
CHUDONG Machinery Co. Ltd is focused on the research, development, manufacture and market development for
plastic thermoforming machinery
. The indigo, grey and deep black colors create a simple, clean but generous and stability feel. The calming blue tones with almost square fonts create CHUDONG's calm, deep brand attributes, and it is as if the shaped fonts symbolize the pressure forming method.
Since the beginning, to meet clients' expectation of "top performance beyond expectations" with each new innovation, CHUDONG has been in pursuit of the highest interpretation of the best – the ultimate peak in plastic thermoforming. CHUDONG is not only completing a set of equipment, but a concept, a principle. When the beginning of each innovation is the destruction of the previous success, we are not afraid of change. This is why CHUDONG's technology changes and advances very quickly. We are tightly connected with our clients through the machinery that arose out of these beliefs.
< Back to About Us