Plastic Cup Lid Thermoforming Machine
RMD-800:

Plastic Cup Lid Thermoforming Machine

Lightweight, Intelligent, Automatic Production Line
European System Pressure Forming Machine
Forming, Cutting, and Stacking All in One Machine
SEE THE VIDEO
Automatic Stacking Technology, The Final Part Of The Process
Flexible automatic stacking
Different goods require different production processes, our machinery can cater to all different types of requirements.
We offer three different stacking types to choose from:
Up Stacker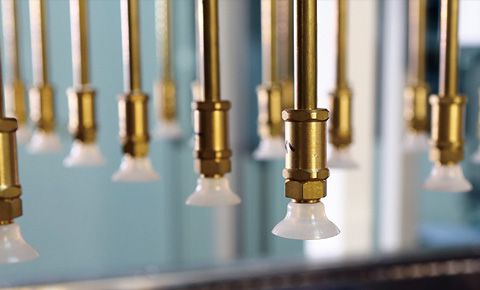 With the use of a specialized frame, the products are arranged by the servo-controlled device, the finished products are then pushed to the conveyor belt or platform chosen.
Down Stacker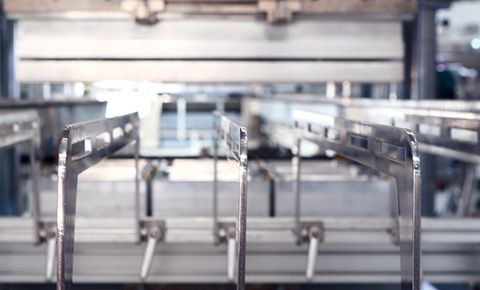 Using the high-speed and high-precision feeding mechanism, the finished products are sent to the desired position. The servo-controlled robot uses a high-speed vacuum system that fixes the product in place so it can be down-stacked.
Up Stacker With Robots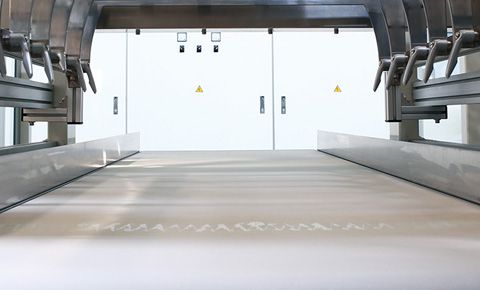 Sometimes the items needed to be stacked are different so a robot can be used to stack the different products differently, one way is a 180-degree flip method of stacking. As the finished product reaches the packing area the robot automatically uses a vacuum system to position the products in the correct place.
Toggle Linkage Drive Technology
High-speed and low-wear,
The perfect combination.
Our mechanical system uses a Toggle Linkage mechanism and is driven by a servo motor to achieve high-speed control while at the same time low machinery wear so that you can save on replacement part costs.
In addition, the design of the RMD-800 is more compact than many other market offerings; the cutting force is also uniform and works in unison with the knife mold heating system to make sure that you get that perfect cut every time.
The control system also allows quick and precise depth adjustments of (0.01mm) so that you can be as accurate as your customer desire.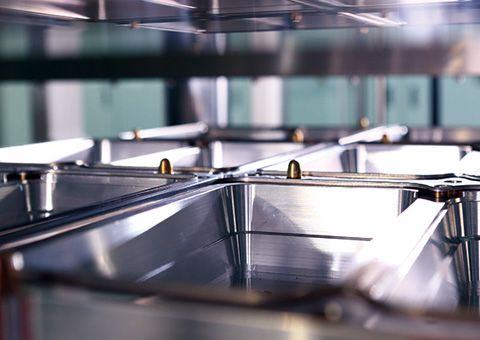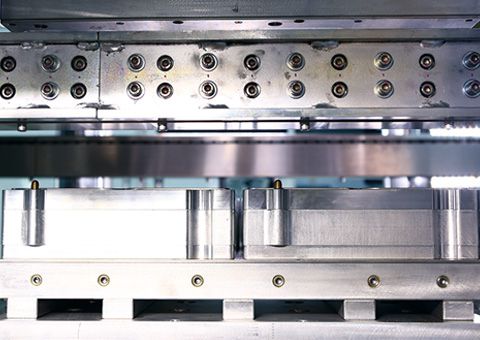 FSS System
Simple to understand, easy to you,
Intelligent manufacturing, no errors!
The system has been designed to be smart and people-oriented. Parameters and operational commands setting can be simplified to reduce the amount of possible human errors and machine downtime and maximize machine performance. Our machines make greater production efficiency and greater profit.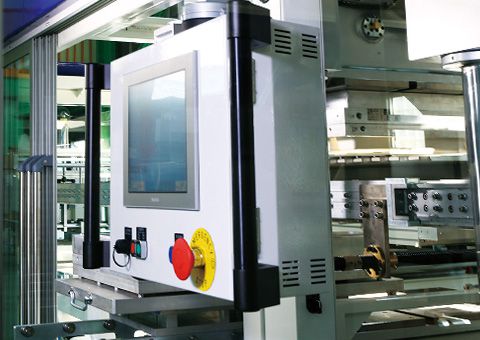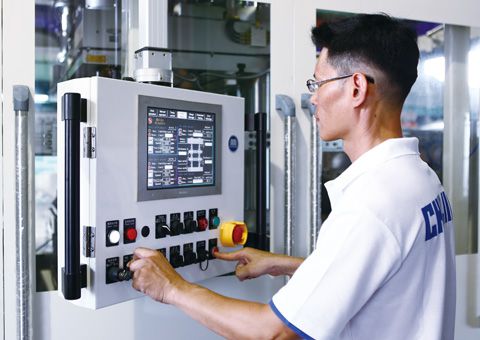 Our thermoforming, beyond your imagination.
Pressure and
Vacuum Forming

FSS System

Dimension
Cutting

Automatic
Stacking
Your Application
Well Informed About Our Thermoforming Technologies
Rigid Plastic
Various types of lids

Cooked food coverings

Plastic containers

Transparent salad containers

Fresh fruit packaging

All types of food packaging
Notice
: Undefined index: PHPSESSID in
/home/chudong/public_html/solution_i.php
on line
255
*Fields marked with an asterisk
*
are required.