Lightweight, Intelligent, Plastic Thermoforming Machine
Thermoformer RMD-800-

Lightweight, Intelligent, Plastic Thermoforming Machine

European system dedicated to control small number production line needs
SEE THE VIDEO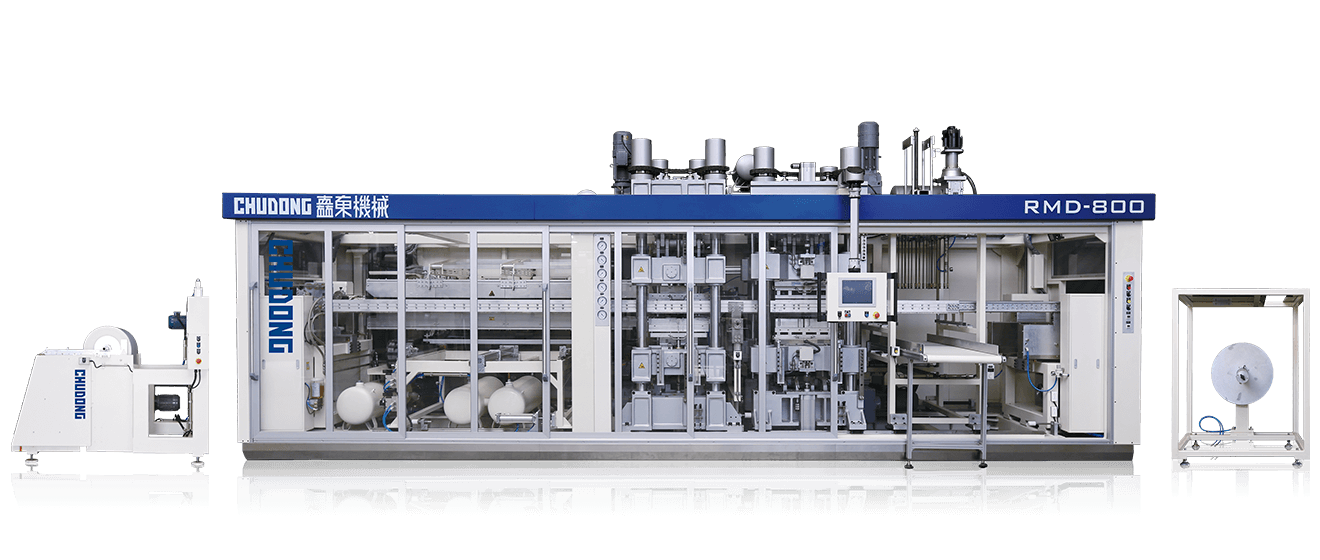 The plastic thermoforming machine is European design, intelligent control, lightweight.
Convenient thermoforming mold change, quick, suitable for smaller quantities and diverse production line manufacturing.
High rate of movement, low failure rate, reducing the costs associated with machine errors.
Innovative intelligent system, which gives the operator an easy to use interactive interface which reduces the opportunity for human error.
Remote obstacle monitoring and instantaneous data processing allows rapid problem correction.
High-precision cutting technology, allowing high-speed control, low machinery wear and exceptional cutting performance.
Adjustable, automatic stacking technology, which remembers your last plastic thermoforming production needs.
Specifications
Model
RMD-800
Forming area
max. 570 x 780 mm
Forming pressure
max. 6 bar
Mold closing force
max. 35000 DaN
Cycle speed
max. 40/min.
Dry cycle speed
max. 55/min.
Feeding tolerance
max. +/-0.2mm
Material thickness
max. 1.8 mm
Material width
max. 810 mm
min. 400 mm
Roll diameter
max. 1250 mm
Roll weight
max. 1100 kg
Depth of draw
max. 100 mm