High Speed Model of Vertical Trimming Press
SLG-520-

High Speed Model of Vertical Trimming Press
SEE THE VIDEO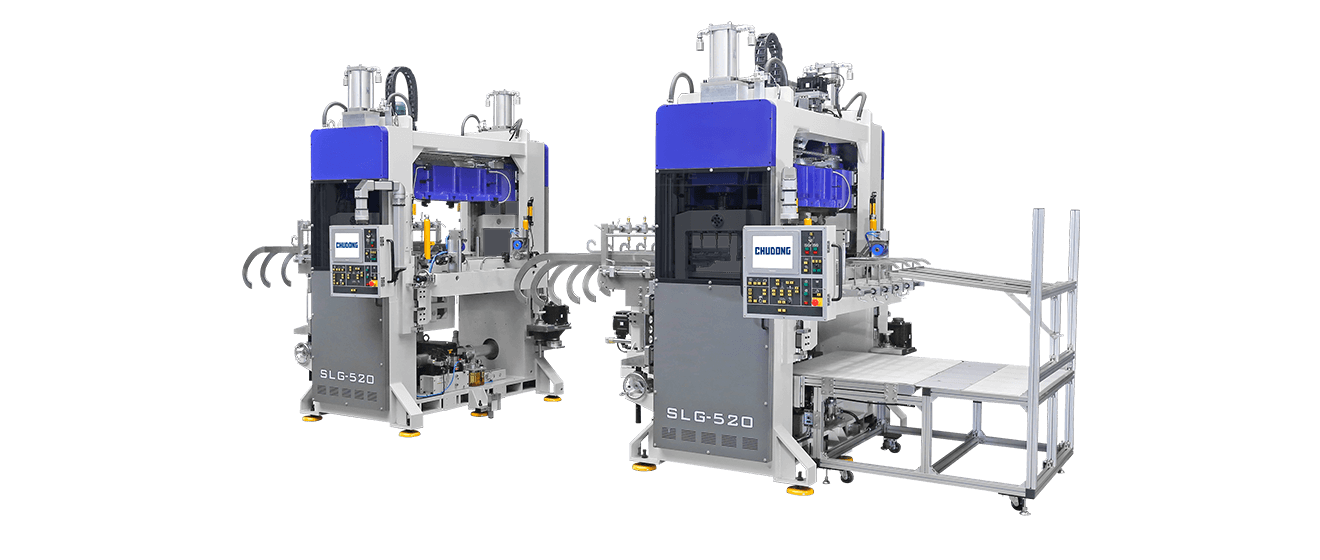 High torque cam drive mechanism:
Precision processed machine bed offers high accuracy and powerful cutting torque.
Servo feed system:
Servomotor driven steel feed roller offers precision positioning.
Automatic stack/count function:
Based on quantity setting, automated stacking and discharge functions effectively reduce manpower consumption.
Automatic mold release device:
Servo-driven mechanism ensures fine-tuning position and speed of mold release.
HMI system:
Offers direct parameter setting of 99 functions in the memory.
Waste-reel device:
Waste material is automatically reeled, for subsequent chipping on completion of reeling.
Automatic lubrication system:
Automatic oil feed for slide parts, totally eliminating part failure resulting from insufficient lubrication.
HMI system:
Latest model Siemens control system offers user-friendly operation interface and powerful functionality.
Alignment mechanism of innovative material:
No wrench or spanner required for adjusting material width; fine-tuning achieved quickly and easily.
Waste reeling and chipping machine:
Directly chips waste material, saving space for waste storage as well as manpower for waste material handing.
Photo-sensor tracing function:
Detects material position for carrying out trans-mold hole punch.
Universal voltage:
Any voltage is available when specified in advance.
CE Certificate.
Specifications
| Model | SLG-520 |
| --- | --- |
| Max. Cutting Dimensions | 1000 × 320 mm |
| Max. Material Height | 150 mm |
| Max. Cutting Speed | 100 spm |
| Cutting capacity | 8 tons |
| Machine weight | about 7500 kg |