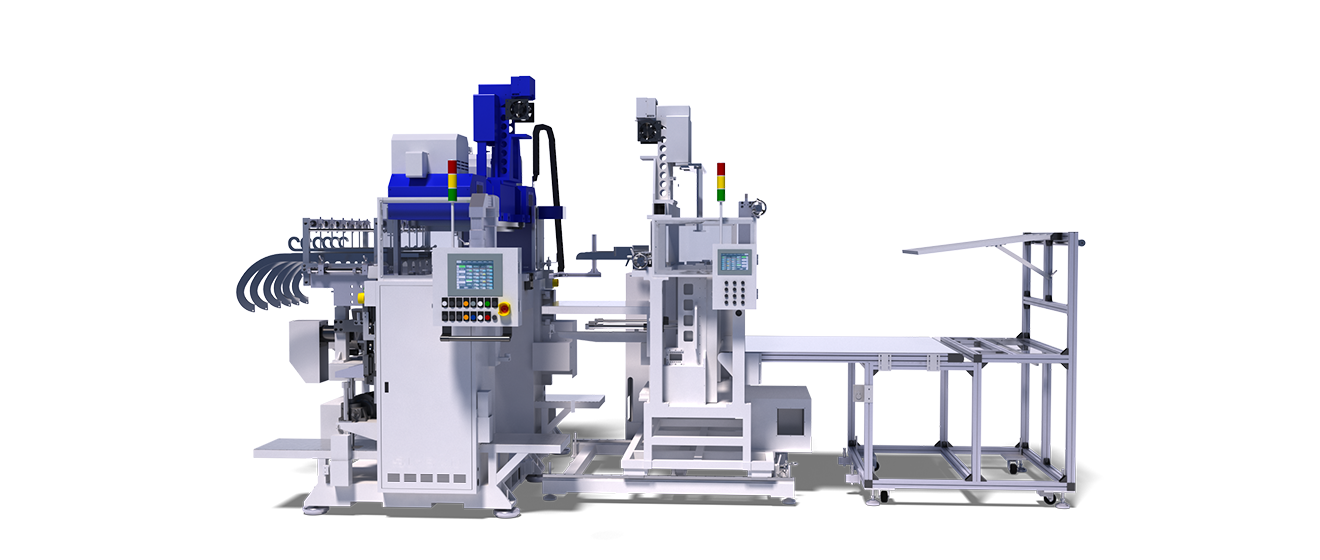 The continuous trimming machine with a steel rule dies cutting successfully cooperates with China's first-tier manufacturer and synchronizes with Japanese technology.
The vertical trimming press originally planned to be exhibited at ChinaPlas 2020 Shanghai China, perfectly matched can be applied to produce PP lunch box container tray: CHUDONG's machinery, the continuous thermoforming machine, SL-1220A. Unfortunately, due to COVID-19, I could not meet you as scheduled.

We will upload the video which combines with the production line on CHUDONG's Youtube channel:

With the continuous trimming machine with steel rule die cutting connected with SL-1220A forming machine, the production line gets high speed and stability. It synchronizes the techniques with Japan and with the only two unique technologies in the world. The reason that it can be favored by China's first-tier manufacturers and was successfully delivered at the beginning of this year is that it has the following advantages:

● Can support the mold of steel rule knife: Effectively save the cost of die cutting and increase the actual output.

● Suitable for small-scale and diversified production: In response to the rapidly changing needs of the world, the product life cycle is shortened, and it can effectively respond to the enterprise to create diversified products.

● More flexible purchase conditions: With the same working speed and output as the Japanese machine, but closer to the customer's customized needs and with more superior purchase conditions, even China's major index manufacturers also choose our Continuous trimming machine with a steel rule die cutting.
Under the circumstance of the epidemic, the price of oil has fallen, and the cost of plastics has decreased. The market's demand for disposable plastics has increased due to health and safety considerations. CHUDONG deeply understands that in the period of the world's changing trajectories, companies need to actively invest in various equipment which with easy cost recovery. Although the epidemic storm has not yet stopped and the on-site technical services internationally cannot be carried out, CHUDONG's shipping method which deliveries complete machines without disassembly of the structure, user-friendly machine operation interface, and the 24-hour global service network, all the remote installation teaching can be successfully and quickly completed and creates a win-win business economy for both parties.
< Back to News